😎Want to make a bold statement to the world?
This attention-grabbing flipping key holder will all but guarantee that you never leave your keys behind. The moment that you hang your keys on this seemingly inconspicuous key holder, the middle finger shoots straight up.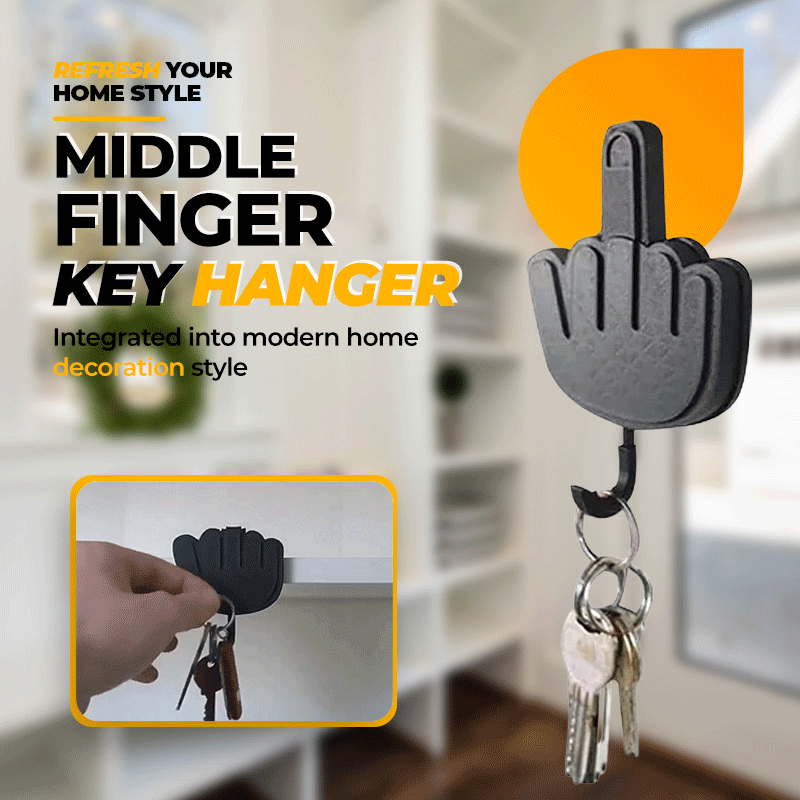 If you're having a bad day, or just need a laugh then this key hook is just for you! Perfect gift for others! Attach anywhere with our removable sticky tape.
This key holder can also be a small detail in your life that will make you smile when you come home. This key hanger (after printing) will add meaning to your home. You can create an opinion that will surprise your guests.
Suitable for corridors, doors, bathroom, bedrooms, etc. Stylish and practical key storage rack, which can not only integrate modern home decoration style, but also organize your room, kill two birds with one stone.


More types for you yo choose!
Pink Middle Finger Wall Key Hanger
Black Middle Finger Wall Key Hanger
Bat Wall Key Hanger
Owl Wall Key Hanger
Get Yours Now !