Do you like to shine? Your yard will be more dazzling because of it.When the sunshine comes in the morning, my room is filled with beautiful aurora!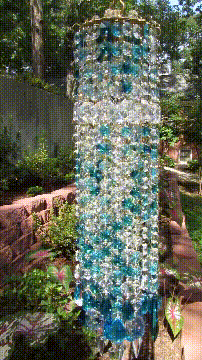 EXPERTLY CRAFTED BY HAND
Our wind chimes are carefully constructed by hand using reliable, high-quality materials.
FUSS-FREE ASSEMBLY AND CLEANING
Each of our wind chimes are easy to assemble and hang, making them great gifts for just about everyone. They're also designed to for hassle-free cleaning, ensuring your decor looks as good in a few years as it did on day one.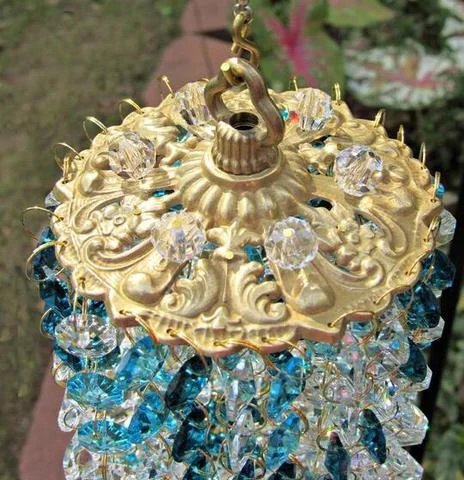 MAKE NEIGHBORS JEALOUS
We only sell unique, stunning wind chimes that are truly different from what traditional retailers stock. That means this item makes a standout gift for family and friends--or a perfect addition to your garden, patio or lawn.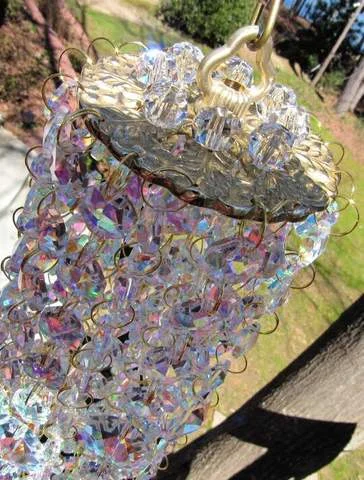 What does the chimes contain?
Blue Crystal:

612 crystals comprise this crystal wind chime. 25 strands of sparkling crystal prisms, 76mm colonials, 80mm raindrops, 14,18, and 26mm octagons, 38mm almonds, one 28mm heart, and more.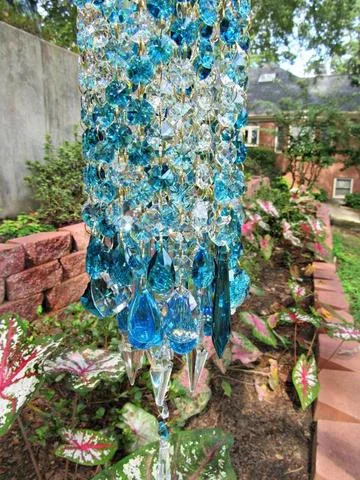 Amber Crystal: 531 crystals comprise this crystal wind chime.14mm octagons. 38mm teardrops. 38mm icicles. 38mm French cuts. 22, and 28mm hearts. 26mm octagons. 76mm colonials. 80mm raindrops. one 30mm crystal ball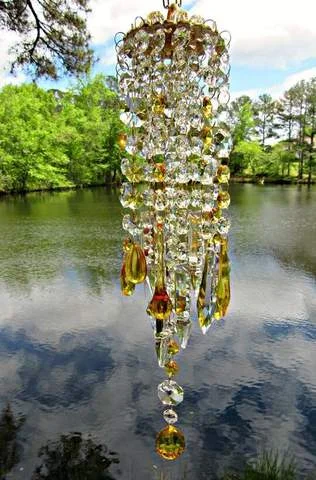 Green Caystal: 638 crystals comprise this crystal wind chime. The combination of 76mm colonial and 80mm raindrop crystals produces a bell-like chime tone. The 76mm colonial option has four 76mm colonials and four 80mm spring green teardrops. Also available are 100mm rocket head prisms as pictured.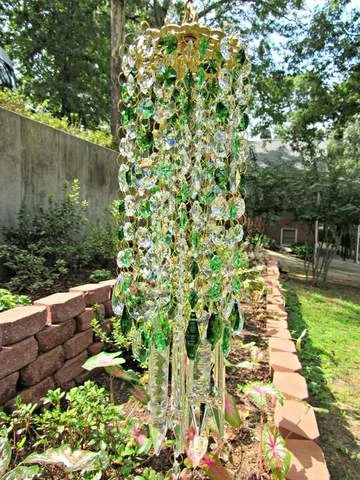 SPECIFICATIONS:
Size:19*7.8 inches
Weight: 350g
PACKAGE INCLUDES:
1 x Aurora Crystal Wind Chimes
This crystal wind chime will bring sparkling rainbows to your garden, patio, sunlit window, or hang it over your garden tub.